Moanalua High School
Athletic Training Room
Welcome to the Moanalua High School Athletic training room. Please click here to find out more about us. If you did not find the information you were looking for on this site, please let us know so we may get you what you need.
Come visit our Student's Corner for more information on starting your athletic training career, and meet some of our student trainers.
Need information to join our sports teams? Visit our parent's page for the info on our athletic training program. Or visit our Athletic Department's website for the official forms for participation clearence.
Announcements

Please. call for consultaions and appointments (808)305-1146

Student's at the HATA workshop and on field working. If you would like to volunteer or participate in next year's workshop, please see Cindy or Reid.
| | | | | |
| --- | --- | --- | --- | --- |
| Visit the NATABOC for testing information | This site provides up to date information on Athletic Training | This site has the latest in hydration. | Find out what's happening locally with Athletic training | Need other school's info? |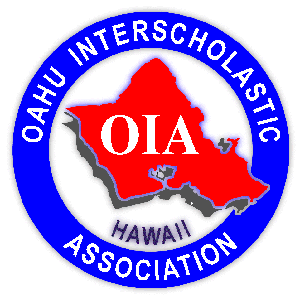 MoHS is a proud member of the OIA
Disclaimer: The information contained in this online site is intended to provide accurate and helpful health information for the general public. It is made available with the understanding that the author and publisher are not engaged in rendering medical, health, psychological, or any other kind of personal professional services on this site. If you need medical assistance, please contact 911 or your physician .