*********************************************
Please help us keep quality programs
for our athletes by donating what you can.

Mahalo Nui Loa - MoHS Athletics
Athletic Director - Joel Kawachi

Safe and Secure online transaction
with PAYPAL
*********************************************



Moanalua High School
2825 Ala Ilima Street
Honolulu, Hawaii 96818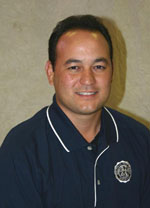 Athletic Director: Joel Kawachi
Telephone: (808) 837-8066
Fax: (808) 831-7920
E-mail: Coach Kawachi

*********************************************
Infomation for Parents:

Athletic Department Info
MoHS Athletic Vision & Mission
MoHS Athletic Philosophy
Parent - Athlete Handbook
FREE online sportmanship course (15 min)
Coaches and contact information

Athletic Clearance information
(all 3 need to be submitted to athletic trainers for clearance)
1. Physical Form
2. Consent Risk Form
3. $10.00 processing fee
(checks made out to Moanalua High School)

Risk Video
Click to view the Risk Video

NCAA Eligibility Information What you need to know an get done if you want to continue sports in college.
NCAA requirements

*********************************************
Infomation for Coaches:

Download Forms: HERE
MoHS Athletics Calendar: HERE
Gym Use Calendar: HERE
Weight Room Calendar: HERE
Field Use Calendar: HERE

*********************************************
Athletic Booster Club
Download a membership application[here]
Booster Club Officers
President - Geri Mehrtens
Vice President - Teri Wasano
Secretary - Amy Calicdan
Assistant Secretary - Paula Kaiura
Treasurer - Chris Miyashiro
Membership Chair - Pat Nitta
Asst. Membership - Gay Kawakami

*********************************************


Athletic Training Staff
(Click for the Athletic Trainers site)



Cynthia Shimoda, A.T.C.
Lee Inouye, A.T.C.
*********************************************

Moanalua Sport Teams
(click on team to view webpage)
FALL SEASON:


Air Riflery


Bowling


Cheerleading


Cross Country


Football


Junior Varsity Softball


Soft Tennis


Girls Volleyball
WINTER SEASON:


Boys Basketball


Girls Basketball


Junior Varsity Baseball


Paddling


Girls Soccer


Boys Soccer


Swimming


Junior Varsity Tennis (Girls ONLY)


Wrestling
SPRING SEASON:


Varsity Baseball


Varsity Softball


Golf


Judo


Track & Field


Tennis (Boys & Girls Varsity)


Water Polo


Boys Volleyball

*********************************************
Moanalua State Championships
1985 Boys Bowling
1990 Boys Bowling
1994 Girls Track
1996 Boys Basketball
1997 Boys Basketball
1999 Girls Wrestling
2000 Girls Wrestling
2001 Girls Wrestling
2003 Competitive Cheerleading
2004 Competitive Cheerleading
2004 Boys Bowling
2005 Competitive Cheerleading
2006 Girls Golf
2010 Boys Judo
2011 Boys Judo
2012 Boys Judo
2012 Boys Golf
2015 Competitive Cheerleading
2016 Boys Golf
2016 Boys Air Rifle
2016 Competitive Cheerleading

State Runner Ups
1978 Boys Basketball
1979 Girls Bowling
1981 Boys Soccer
1984 Boys Bowling
1987 Boys Cross Country
1991 Girls Track
1991 Girls Cross Country
1992 Girls Basketball
1998 Boys Soccer
1998 Girls Wrestling
2002 Girls Wrestling
2003 Girls Wrestling
2005 Girls Soccer
2007 Competitive Cheerleading
2008 Boys Judo
2009 Boys Judo
2009 Boys Golf
2009 Competitive Cheerleading
2010 Boys Golf
2010 Competitive Cheerleading
2011 Baseball
2011 Competitive Cheerleading
2012 Competitive Cheerleading
2013 Boys Judo
2013 Boys Golf
2014 Boys Golf
2014 Girls Judo
2015 Boys Golf
2015 Boys Judo
2016 Boys Volleyball
2016 Girls Bowling
2017 Boys Judo
2017 Boys Golf

*********************************************
MoHS Hall of Fame
Click HERE to see images of past recipients



2016-17
Boys Air Rifle Team
Competitive Cheer Team
Tyra Sanchez - Bowling
Antonio Ruiz - Wrestling
Jun Ho Won - Golf
Khaitlin Bernaldez - Wrestling
Anuhea Keene - Cheerleading
Isaiah Jackson - Football, Basketball
Justin Enoki - Air Rifle
Ryan Ramones - Football
RJ Dominguez - Basketball, Volleyball


2015-16
Sienna Ho - Judo, Basketball
Austin Matautia - Volleyball
Aimee Iwamoto - Swimming
Christian Nishimura - Swimming
Caelab Reyes - Wrestling
Johanna Kruize - Volleyball
Shawn Lu - Golf
Kyosuke Hara - Golf
Boys Golf Team
Competitive Cheer Team


2014-15
Chevy Tabiolo-Felecilda - Football, Wrestling, Judo
Karson Cruz - Football, Basketball, Volleyball
Silerolia Gaogao - Volleyball
Kulana Salera - Wrestling, Judo
Zorich Palimo'o - Football, Wrestling, Judo
Jason Sharsh - Football
Eric Miyauchi - Cross Country, Basketball, Track
Kyrie McRaven - Basketball
Jackie Agena - Judo
Kathleen Funcheon - Track


2013-14
Leisha Yamauchi - Softball
Micah Kaneshiro - Football
Chad Aragon - Football
John Oda - Golf
Kristyn Takai - Judo
Angela Enos - Wrestling, Judo
Skylan Engleman - Boys Volleyball
Lachae MacColor - Girls Basketball


2012-13
Thomas Cheong- Track
Chaeden Grace‐Reyes- Judo & Wrestling
Scott Pagano- Football
Brianne Jhun- Judo & Wrestling
Storm Kenui- Girls Soccer
Kahanu Pu'ulei Auld- Boys Basketball
Eimi Koga- Golf
Austin Davis- Track & Cross Country
Troy Souza- Judo & Wrestling
Derek Lee Loy- Judo & Wrestling
Justin Fujiwara- Judo & Wrestling
Sang Yoon Kim- Judo & Wrestling
Kelsen Onigama- Judo & Wrestling
Brandt Tsuda- Judo
Keira Baker- Wrestling
Nakoa Chun- Judo & Wrestling
Jasmine McNair- Track
Kiana Mattos-Felicilda- Softball


2011-12
Dillon Turk- Football & Basketball
Erin Perez- Girls Volleyball
Kolby Kanetake- Boys Volleyball
Joshua Buted- Boys Volleyball
Matthew Lee- Judo & Wrestling
Nainoa Eselu- Football
Kaisha Chu- Girls Soccer


2010-11
Richard Villasenor- Football, Basketball
Sharee Acosta- Track, Cross Country
Richard Harpol- Boys Volleyball
Dexter Williams- Boys Basketball
Tyler Ota- Boys Golf
Sophie Curatilo- Track, Cross Country
Tiana Fujimoto- Girls Soccer
Bronson Shim- Baseball


2009-10
Frank Loyd Jr.- Football
Xavier Peterson - Football
Brady Lafortune - Football, Judo, Wrestling
Tahje Canyon - Football
Ipulasi Eselu - Football
Marcus Monroe - Basketball
Chelsie Hata - Air Rifle
Carsen Mata - Girls Volleyball
Essaye Villaver - Football, Track


2008-09
Deena Dela Cruz - Basketball, Softball, Volleyball
Kristina Merkle - Golf
Justin Osumi - Judo
Rachel Ostovich - Cheerleading, Wrestling, Judo
Tyler Pinkney - Track, Football
Justin Watanabe - Football, Soccer, Judo
Branen Yamamoto - Wrestling, Judo


2007-08
Stevie Austin- Basketball
Derron Maki- Judo
Julie Nagata- Cheerleading
Jordan Monico- Football, Baseball
Sarah Robinson- Volleyball, Softball
Kaleinani Kabalis- Volleyball
Britni Ronolo- Basketball, softball


2006-07
Savi'i Eselu-Football
Bryan Fujiwara- Judo, Soccer
Brianna Amian- Volleyball


2005-06
Stanford Leti-Football
Quinton Tang-Football
MoHS Girls Golf Team
Alicia Fu-Wrestling


2004-05
Andrew Lester-Swimming
MoHS Varsity Cheerleaders

*********************************************
Alumni Data Base
If you are a Athlete Alumni, we would like to add you to our data base.

Please download the Microsoft word document below to your computer and fill it out. When it is completed send it back to us and you will be in our data base Mahalo!

Alumni Information Form

*********************************************
Facilities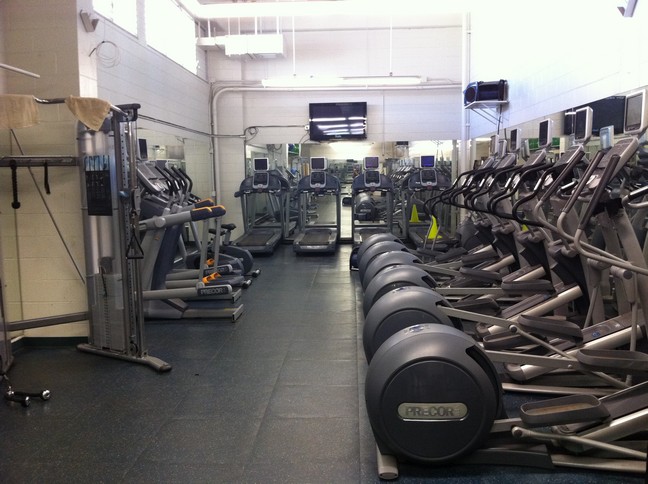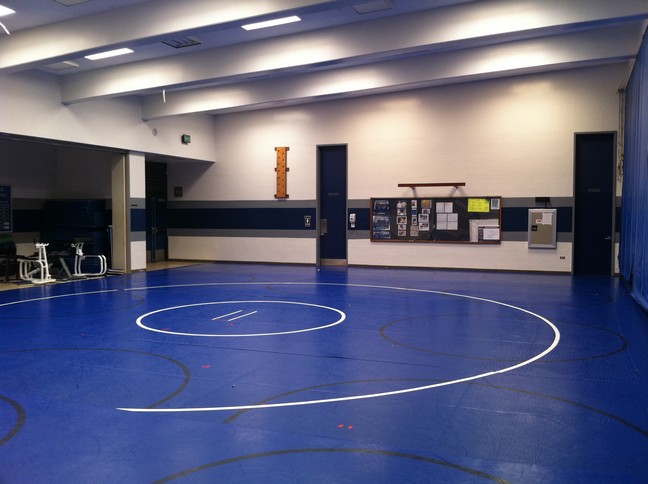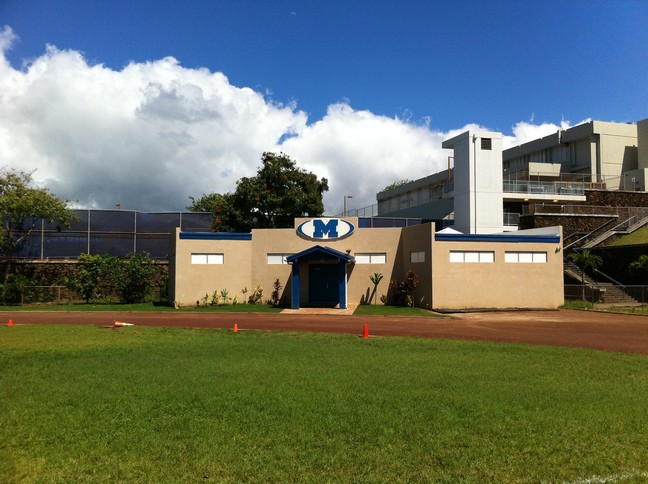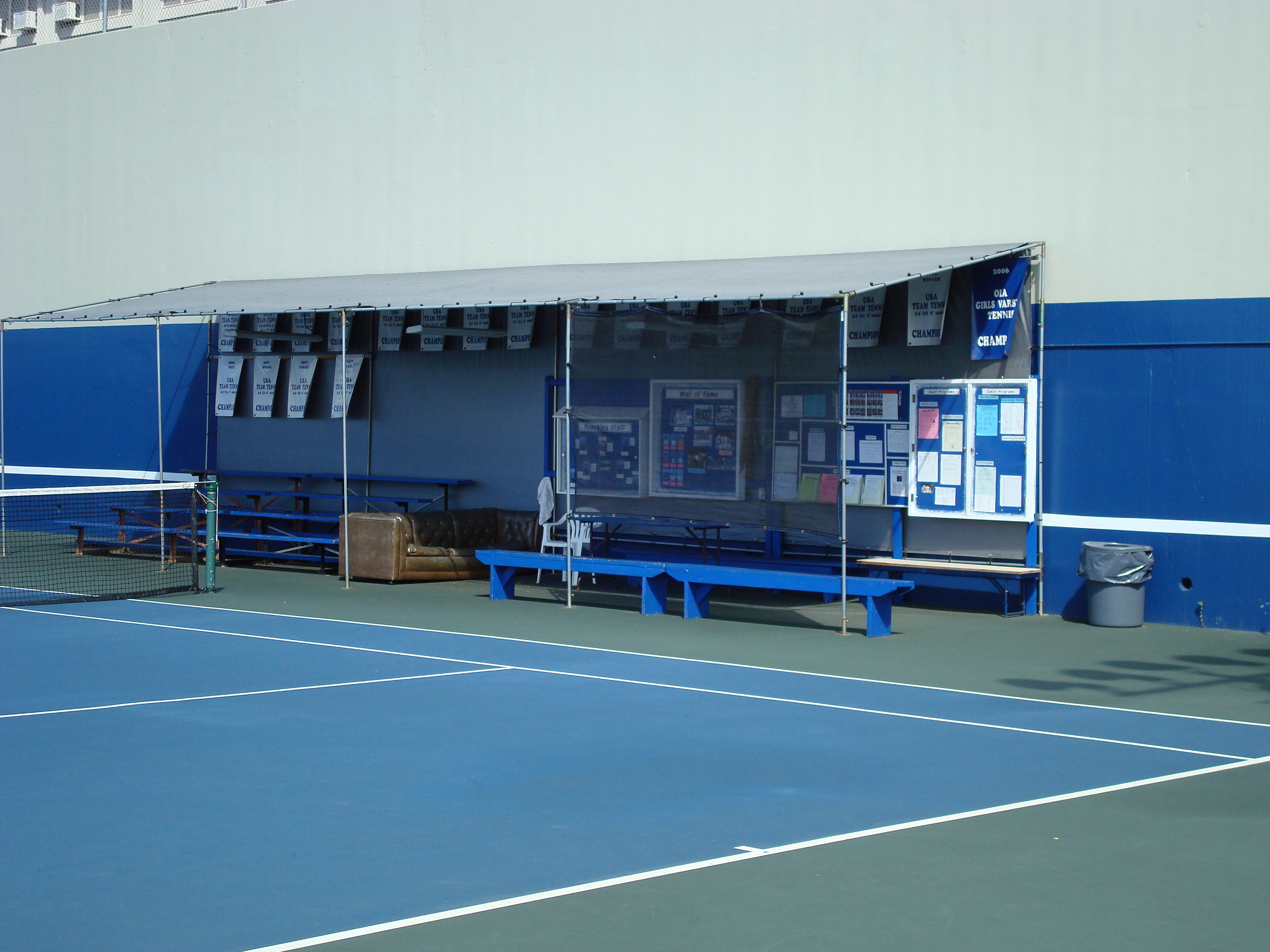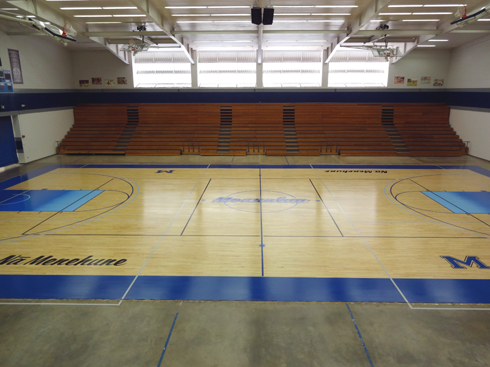 *********************************************
Fair and accurate reporting: Moanalua High School's Athletics Department Homepage is committed to reporting the story in a truthful and accurate fashion. Due to the high volume of stories, we do apologize if inaccuracies occur. All dates and times listed or linked in this web site are tentative and subject to change.

WELCOME TO THE ATHLETIC WEBPAGE FOR MOANALUA HIGH SCHOOL
The goal of this homepage is to interact with, entertain and inform our visitors on the sports happenings here at Moanalua High School.
The athletic program of Moanalua High School is a dynamic, integral part of the educational experience. It will provide meaningful learning opportunities. Lessons learned will provide the student-athletes with life-long lessons for personal growth and values such a sportsmanship, teamwork, ethical behavior, perseverance, commitment, loyalty, self-discipline, pride and cooperation, responsibility and leadership skills.

Gym Use Calendar: HERE

---
---
Important Dates

JV Girls Tennis
try outs Friday October 20, 4:00-6:00 pm at the tennis courts. Bring their tennis rackets and water. practices will continue Monday, Wednesday, and Friday from 4:00-6:00 at the tennis courts.


Boys Soccer
Boys Soccer practices for October is 3 times a week.. Starting in November, practices will be 4 times a week. @ Aliamanu Middle School


Girls Soccer
All conditioning will be at Salt Lake Dist. park. Try-outs on Monday, Nov. 6, 4pm. location TBD


Boys Basketball
All Moanalua high school boys interested in trying out for Varsity and JV basketball teams: We will begin our pre-season conditioning program with Coach Kenny Patton this Thursday October 5th from 3:30 pm to 4:45 pm @ Salt Lake District Park. Please wear athletic shorts & tops with running or training shoes. Make sure that you bring hydration with you. Water or a Gatorade type drink is recommended. Players are responsible for their own transportation to and from Salt Lake District Park. On Thursday October 5th, we will meet in front of the gym @ Salt Lake at 3:25 pm. Thank you, Coach Mello - Moanalua HS Boys Basketball


Paddling
Informational meeting for with athletes on Oct. 19 @ 3pm in the Gym?
First day of practice Oct 23,  4 til 530pm at keehi lagoon 


Swimming and Water Polo Information
Conditioning for swimming and water polo begins Monday October 2, 2017. Please have your pink slip ready to turn in on your first day of practice. Please email coach Mark at: mohs.snwp@gmail.com for more details.


Baseball Information
Baseball off-season lifting and conditioning will start on August 28th. Lifting will be on Monday/Wednesday/Friday from 3:30-5:00. Please make sure you have your pink slip completed (physical forms), and a small towel. JV try-outs begins November 13th Varsity try-outs begins January 29th


Sports Clearance Packets can be downloaded from parent information links on the left side of page or picked up at the main Office, registras office or in athletic training room (S bldg) CLICK FOR ATHLETIC CLEARANCE PROCEDURES


The Moanalua High School Athletic Department tries it's best to provide parents and student athletes the most accurate information on this web site. We provide weekly calendars, monthly calendars, and the official OIA sports season calendar. Sometimes there are mistakes and events are rescheduled. Please remember that times and sites are subject to change. For the most up to date times and information please check with the athletes coach, check the local newspapers or call the athletic office at 837-8066.

---
---
Click Below to see 2016-17 season winners and placers
Fall Sports: click to see all Fall sports 2016-17 winners
Winter Sports: click to see all Winter sports 2016-17 winners
Spring Sports: click to see all Spring sports 2016-17 winners
Click Below to see 2015-16 season winners and placers
Fall Sports: click to see all Fall sports 2015-16 winners
Winter Sports: click to see all Winter sports 2015-16 winners
Spring Sports: click to see all Spring sports 2015-16 winners
Click Below to see 2014-2015 season winners and placers
Fall Sports: click to see all Fall sports 2014-15 winners
Winter Sports: click to see all Winter sports 2014-15 winners
Spring Sports: click to see all Spring sports 2014-15 winners
---

---

5-21-17 Congratulations to all Athletic Awardees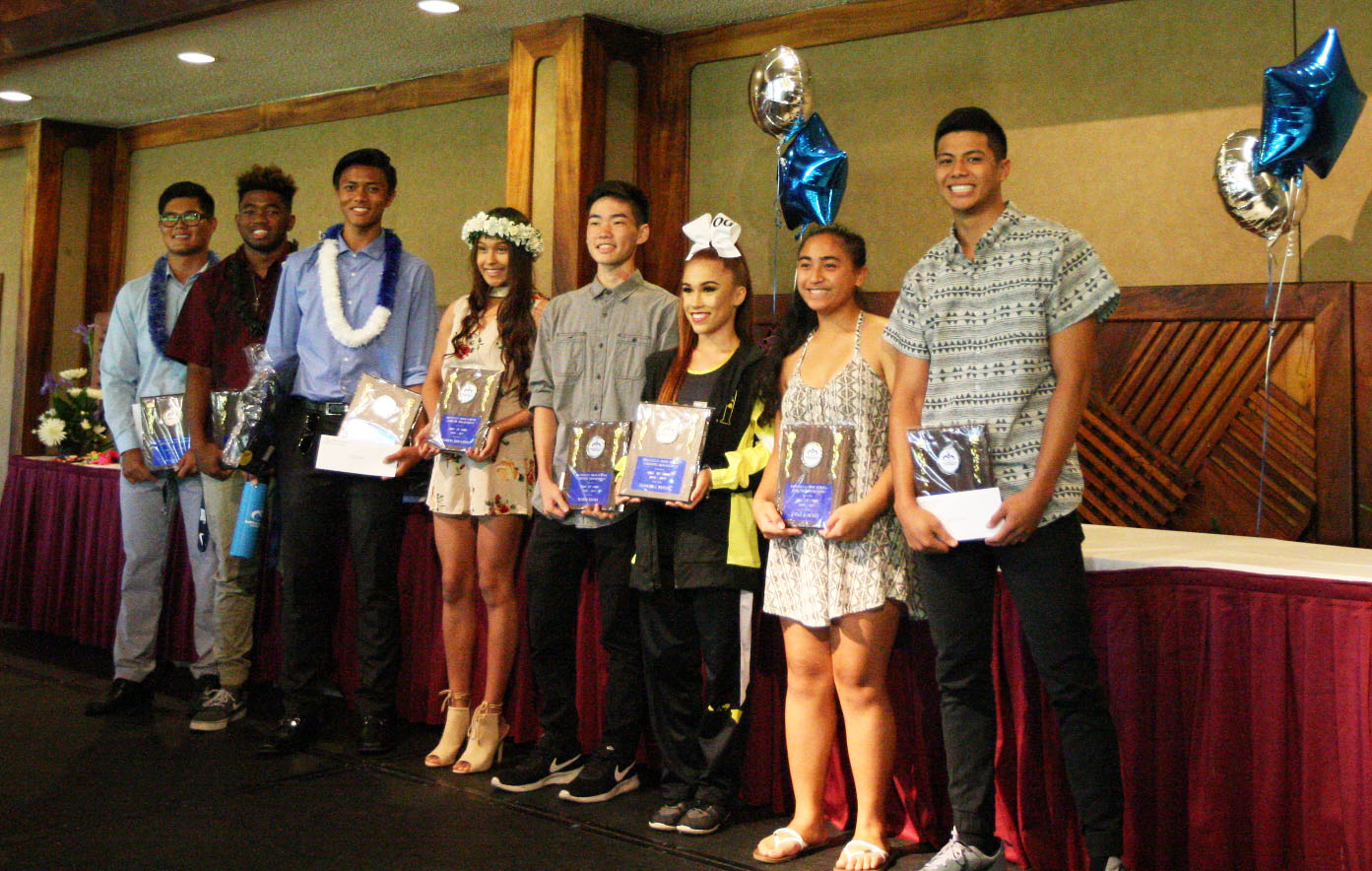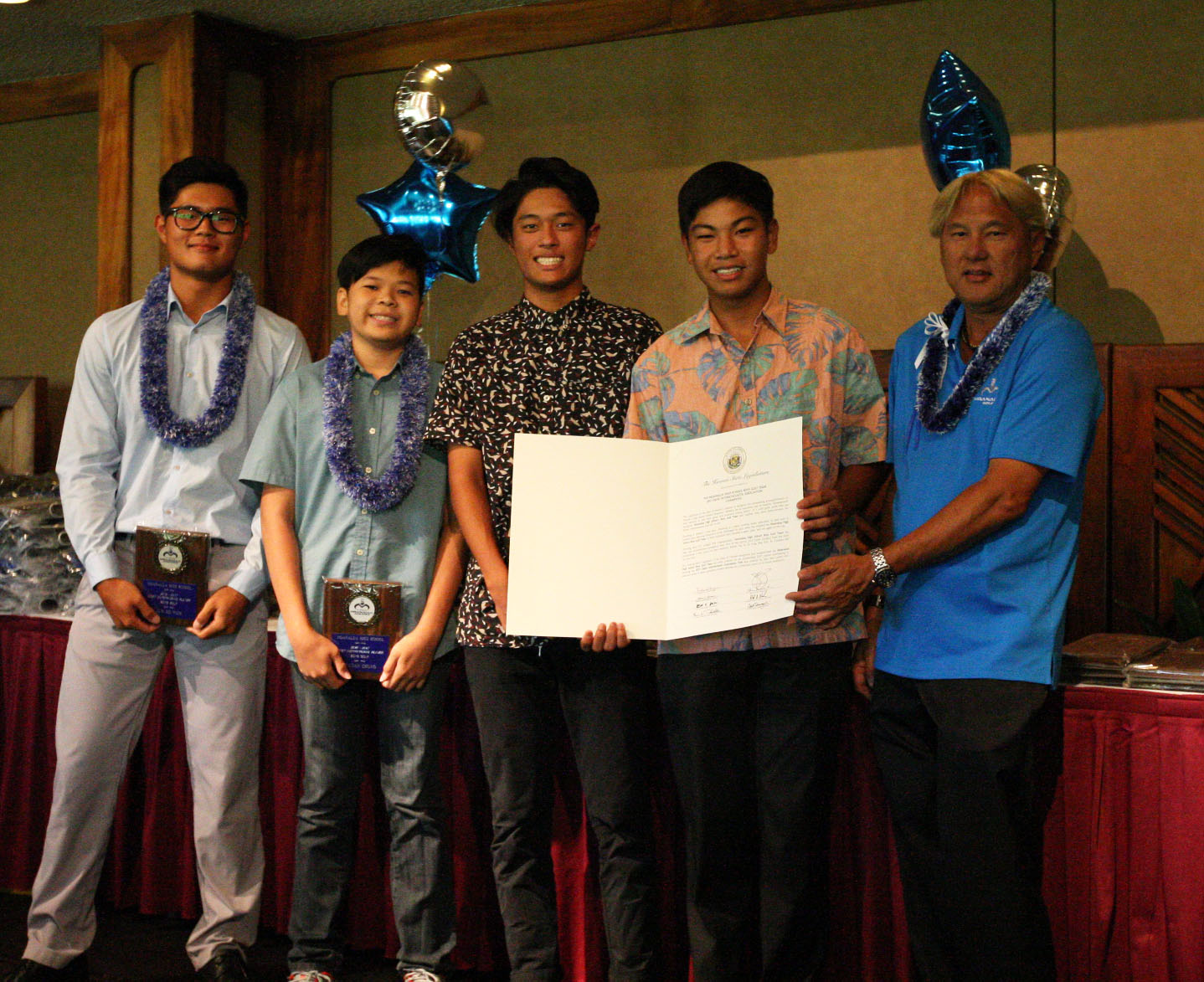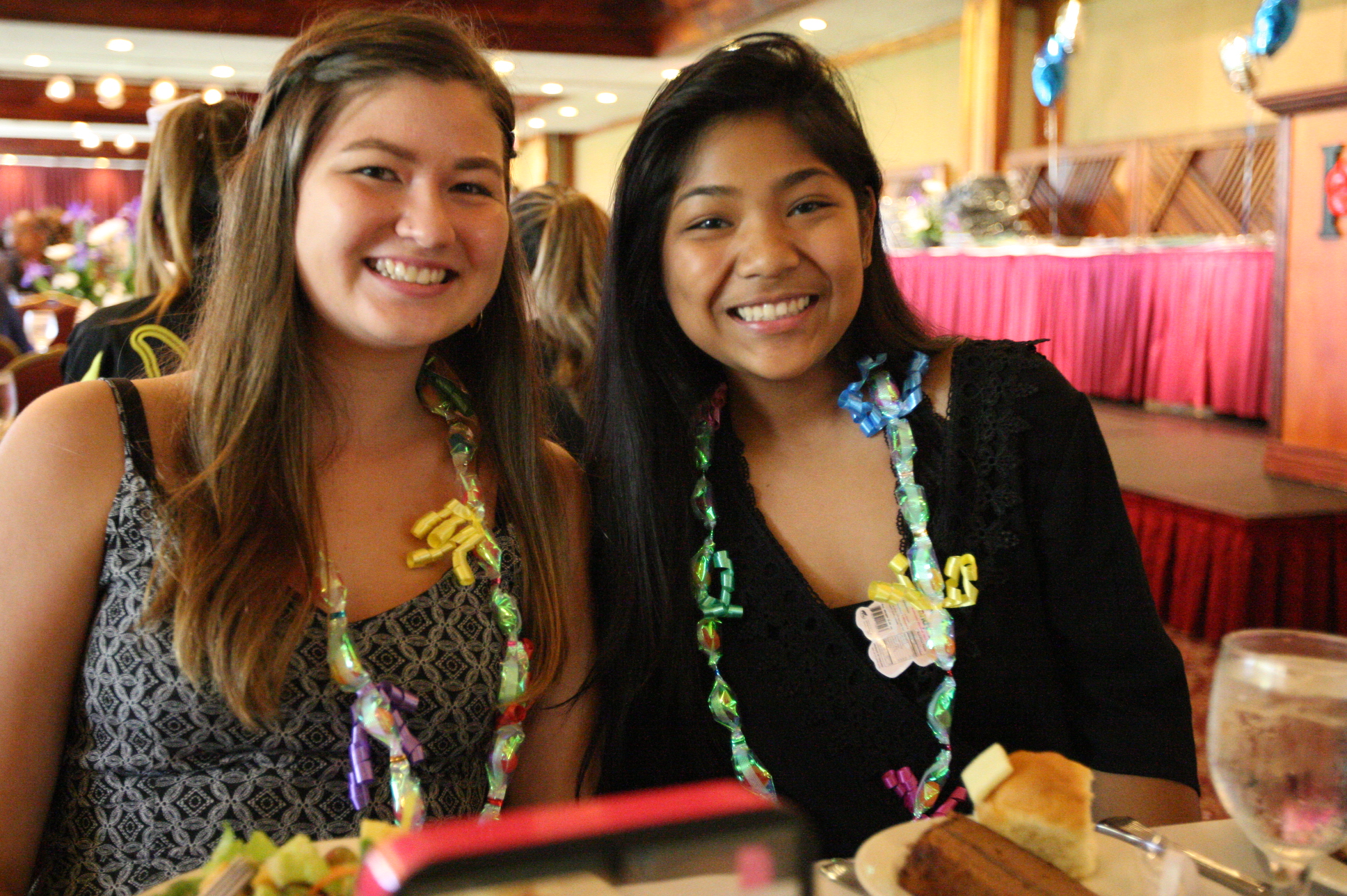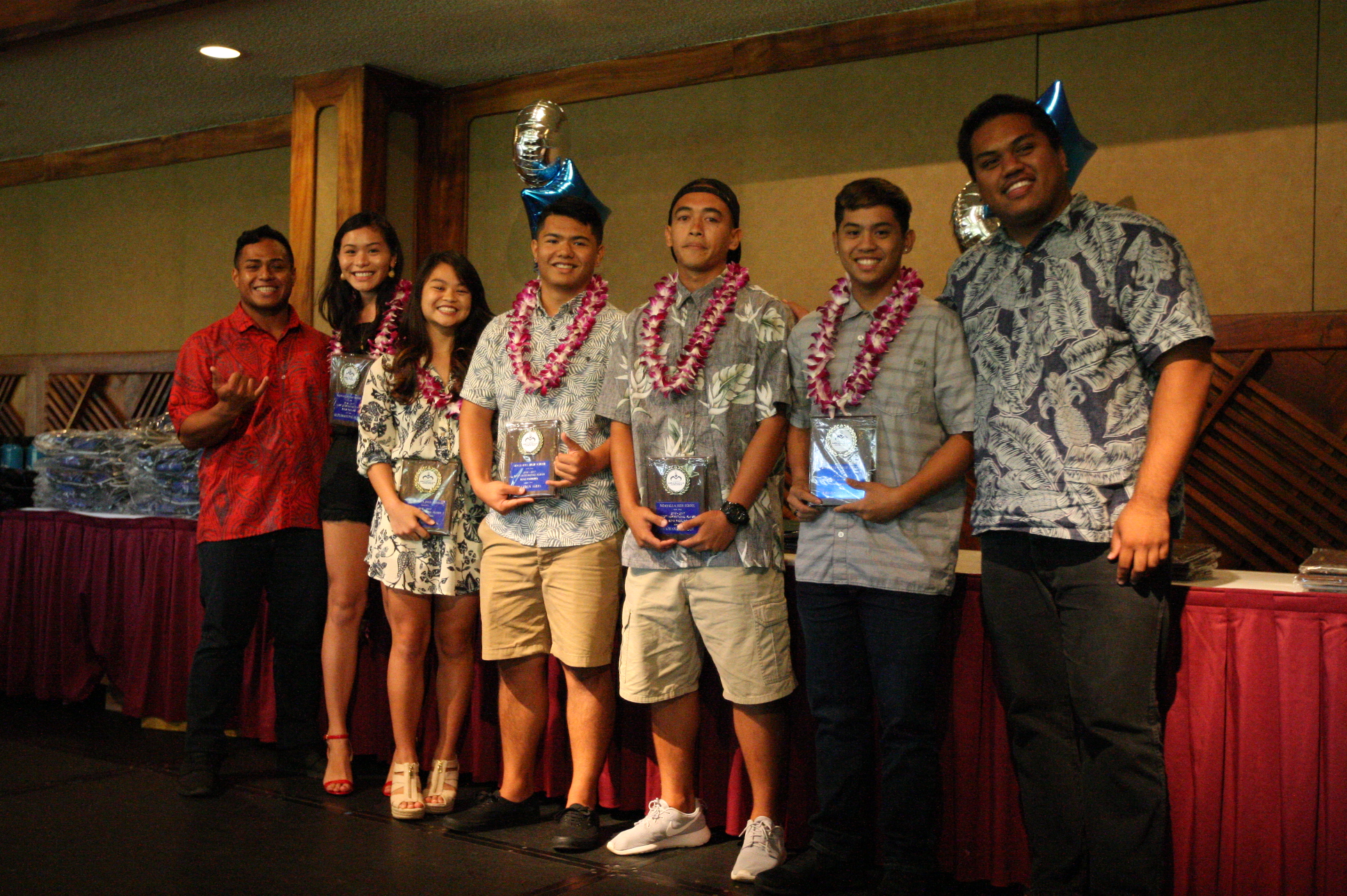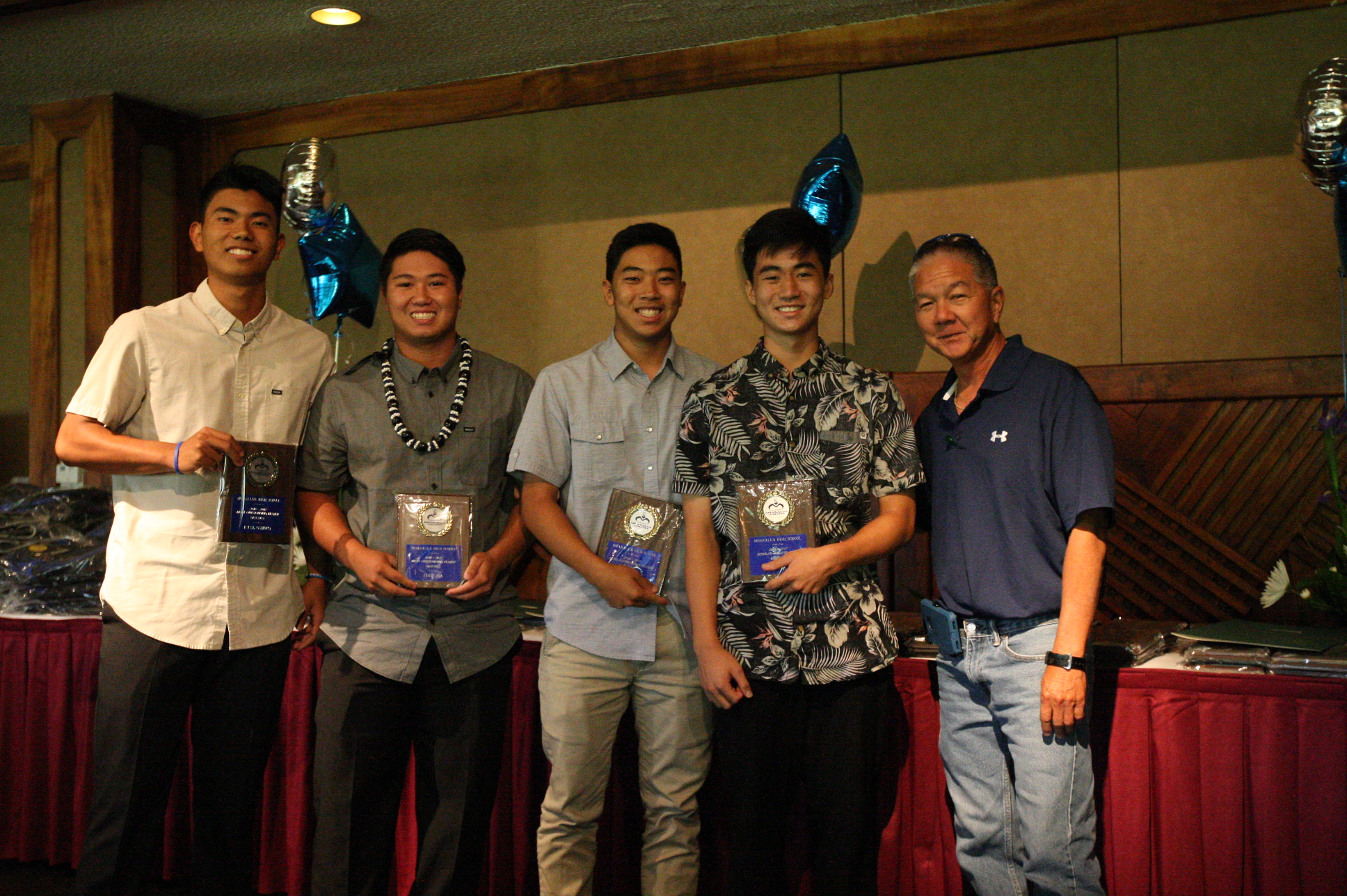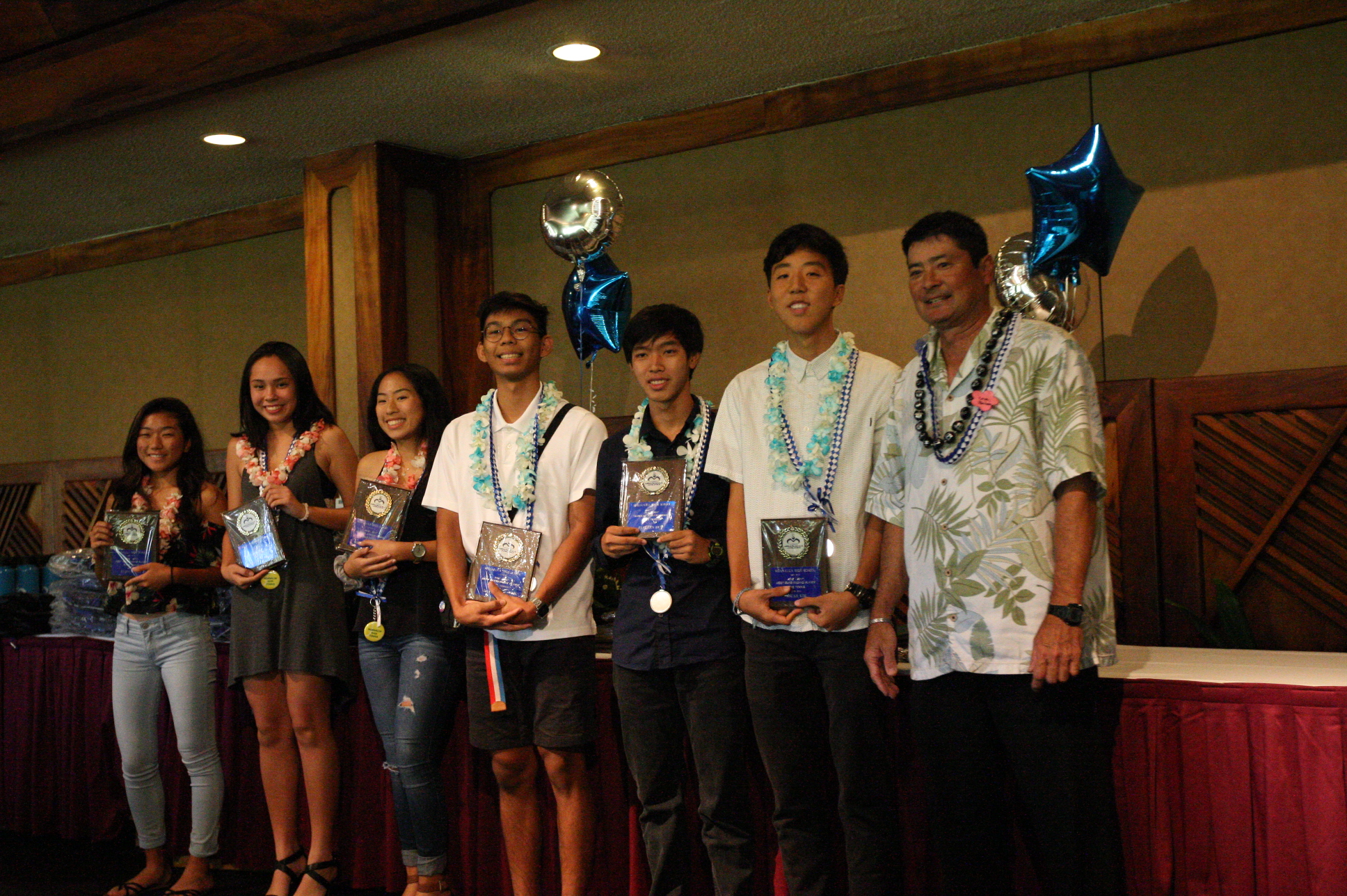 4-13-17 JV def. Kapolei in 3 sets to move on to Championships.

---

4-8-17 JV track Eastern Divisionals at Castle; Varsity Track at Roosevelt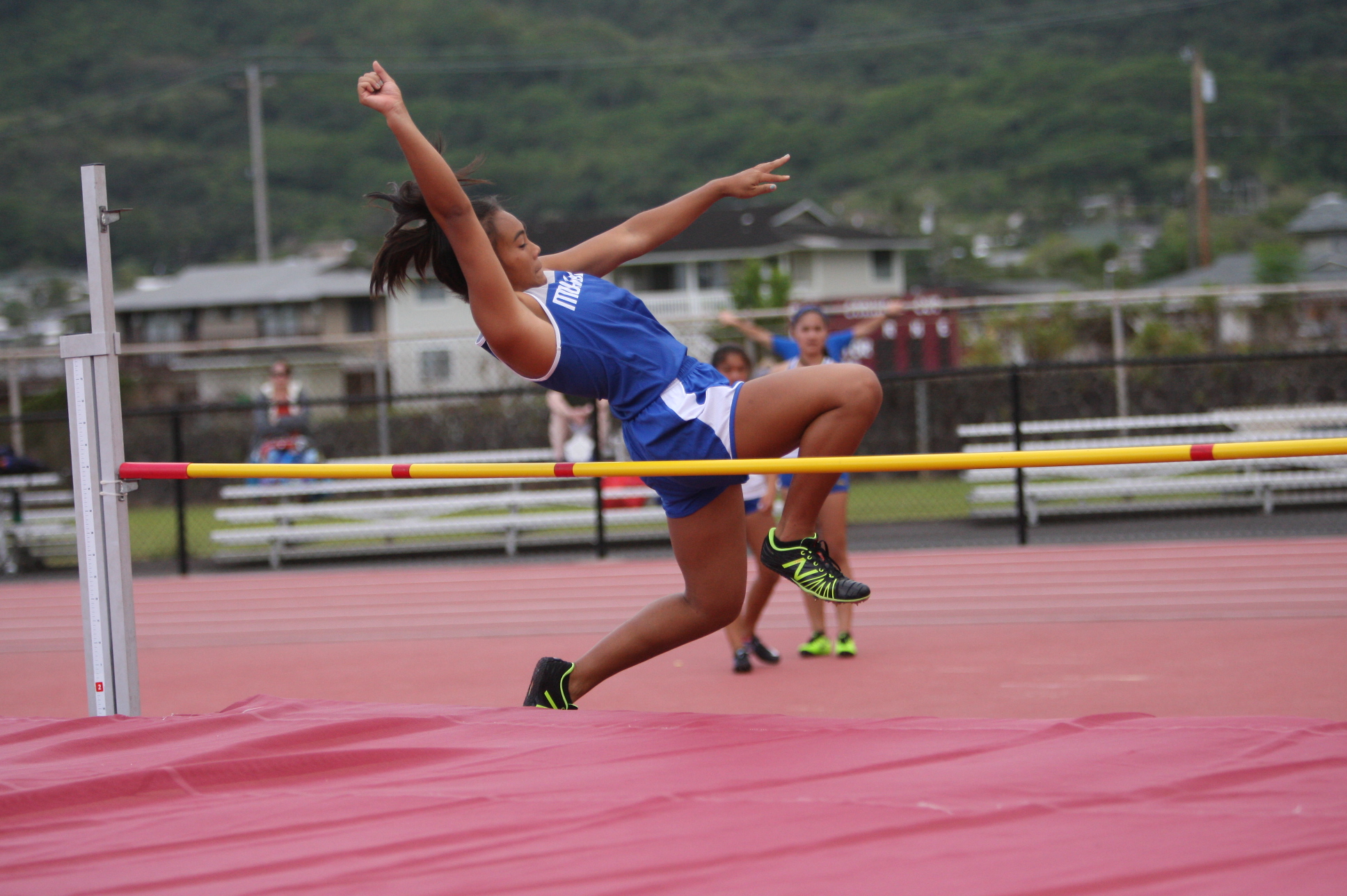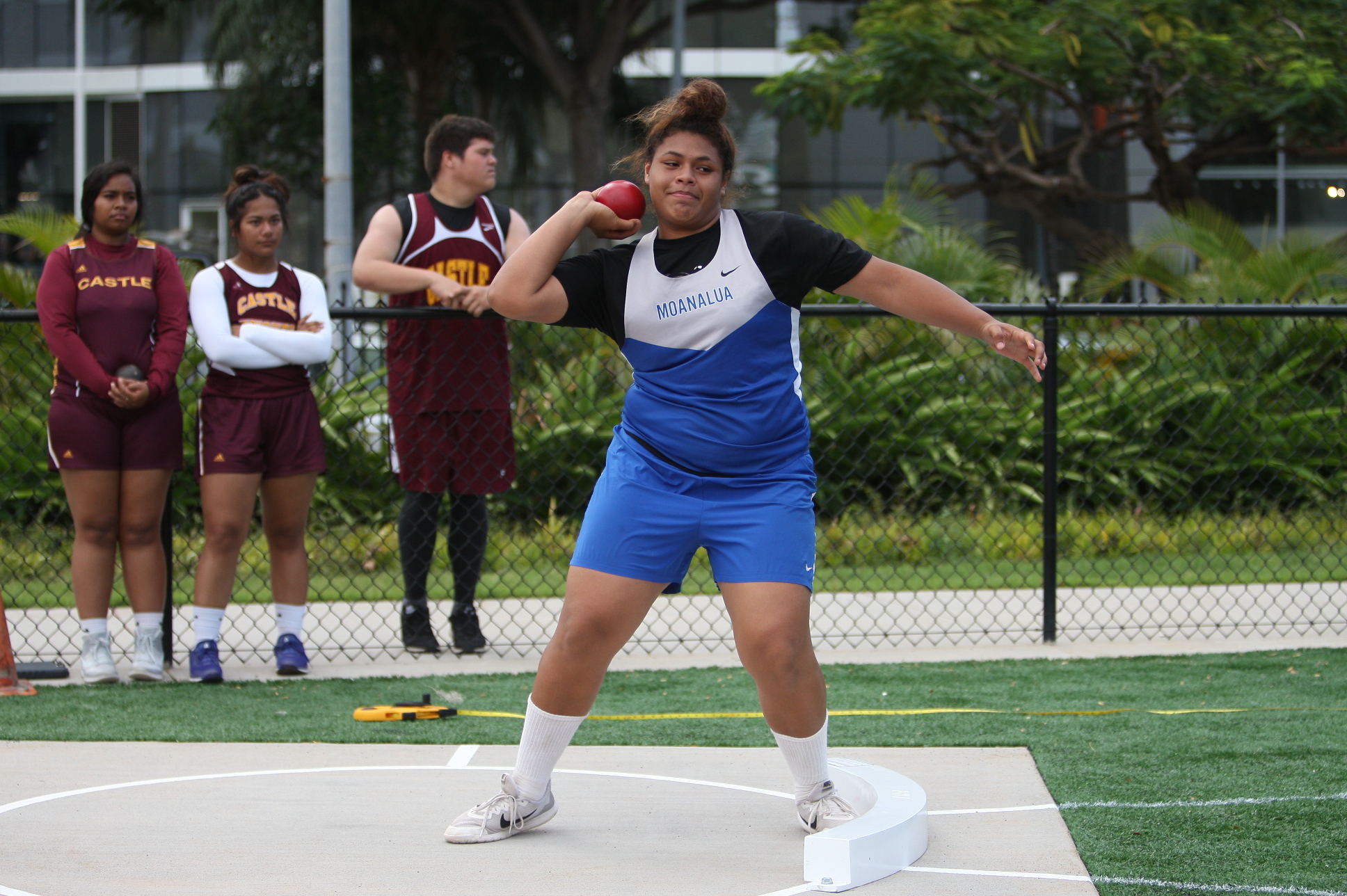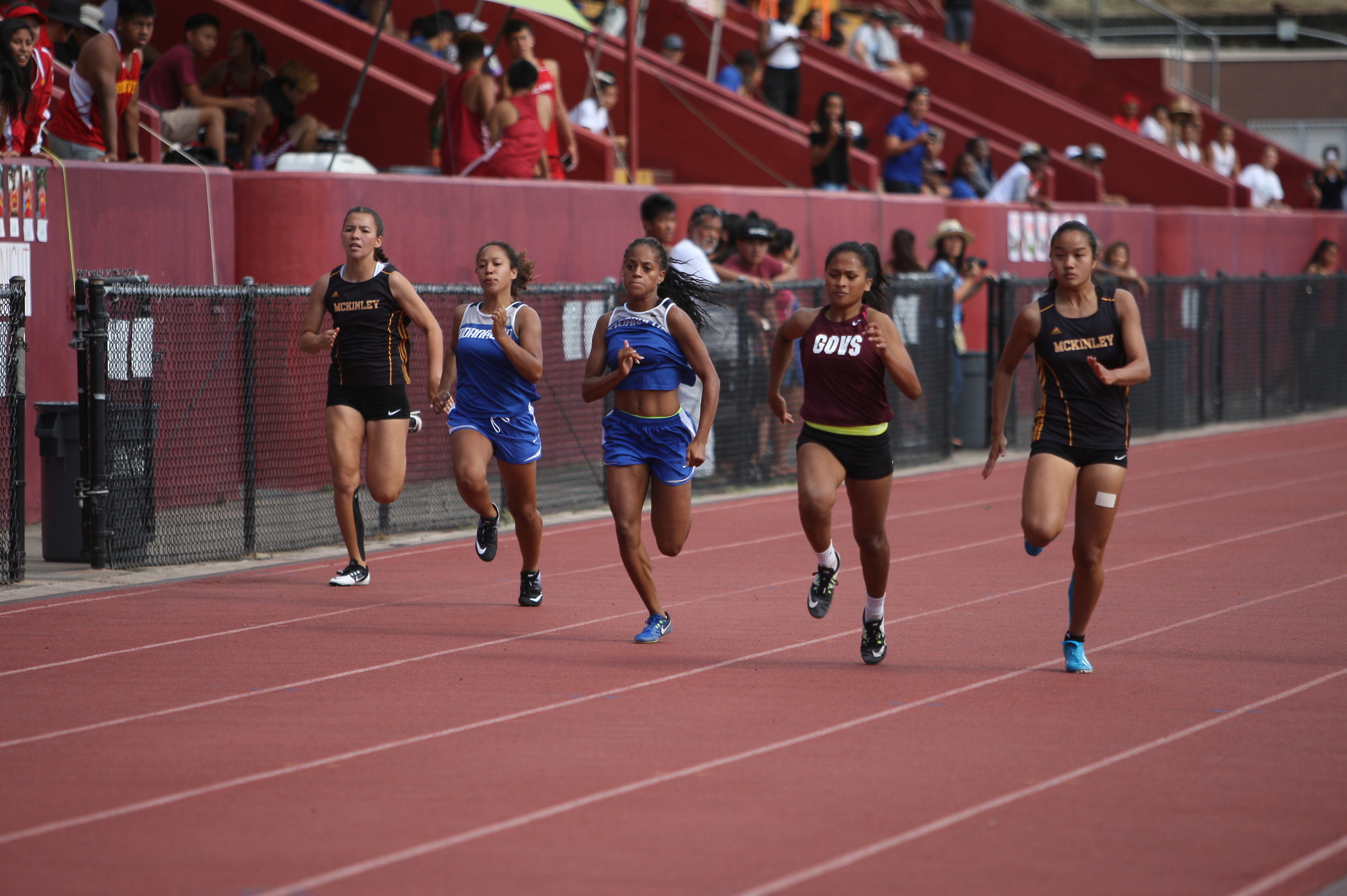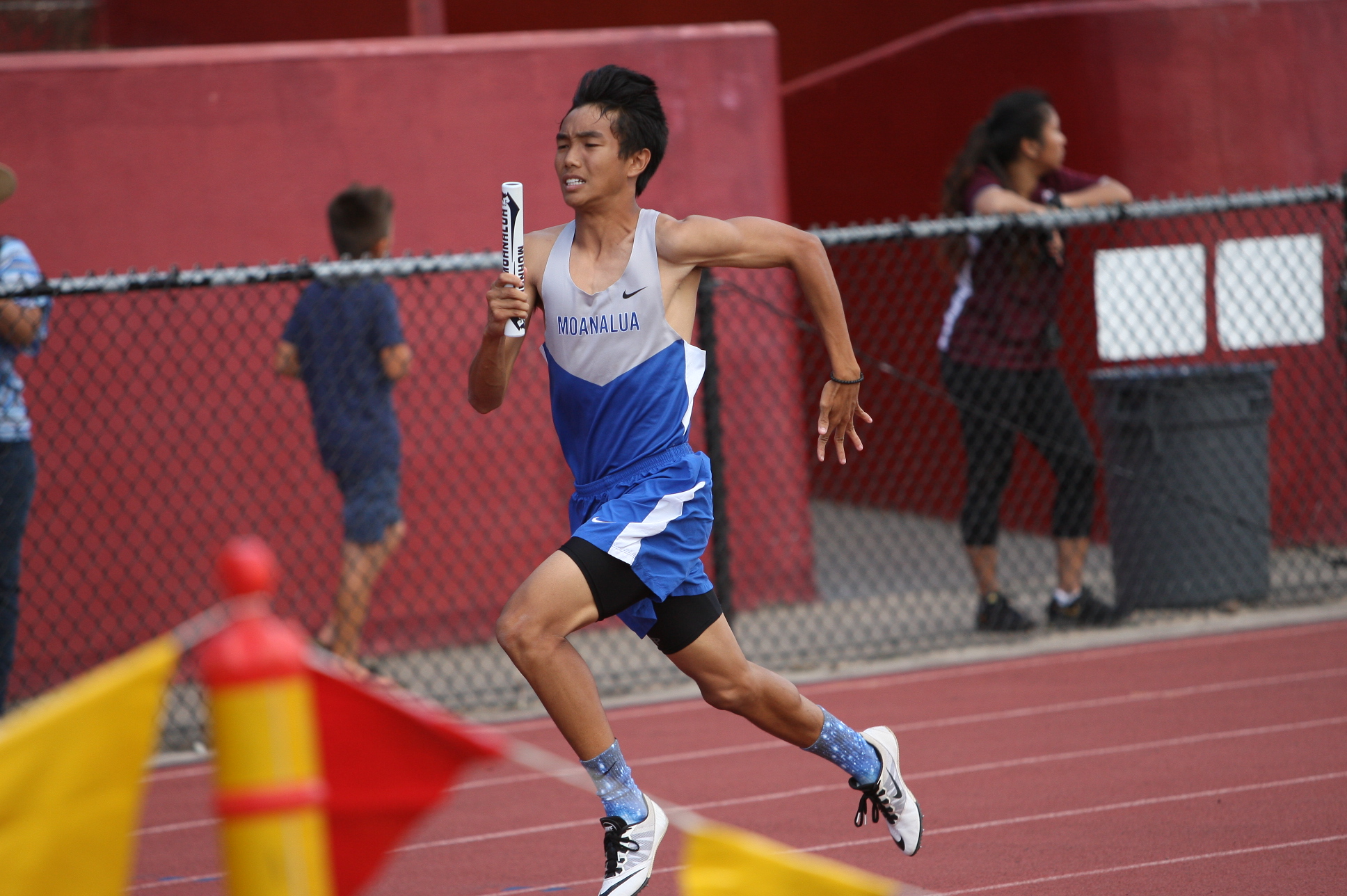 ---

4-5-17 Waterpolo v Campbell @ CORP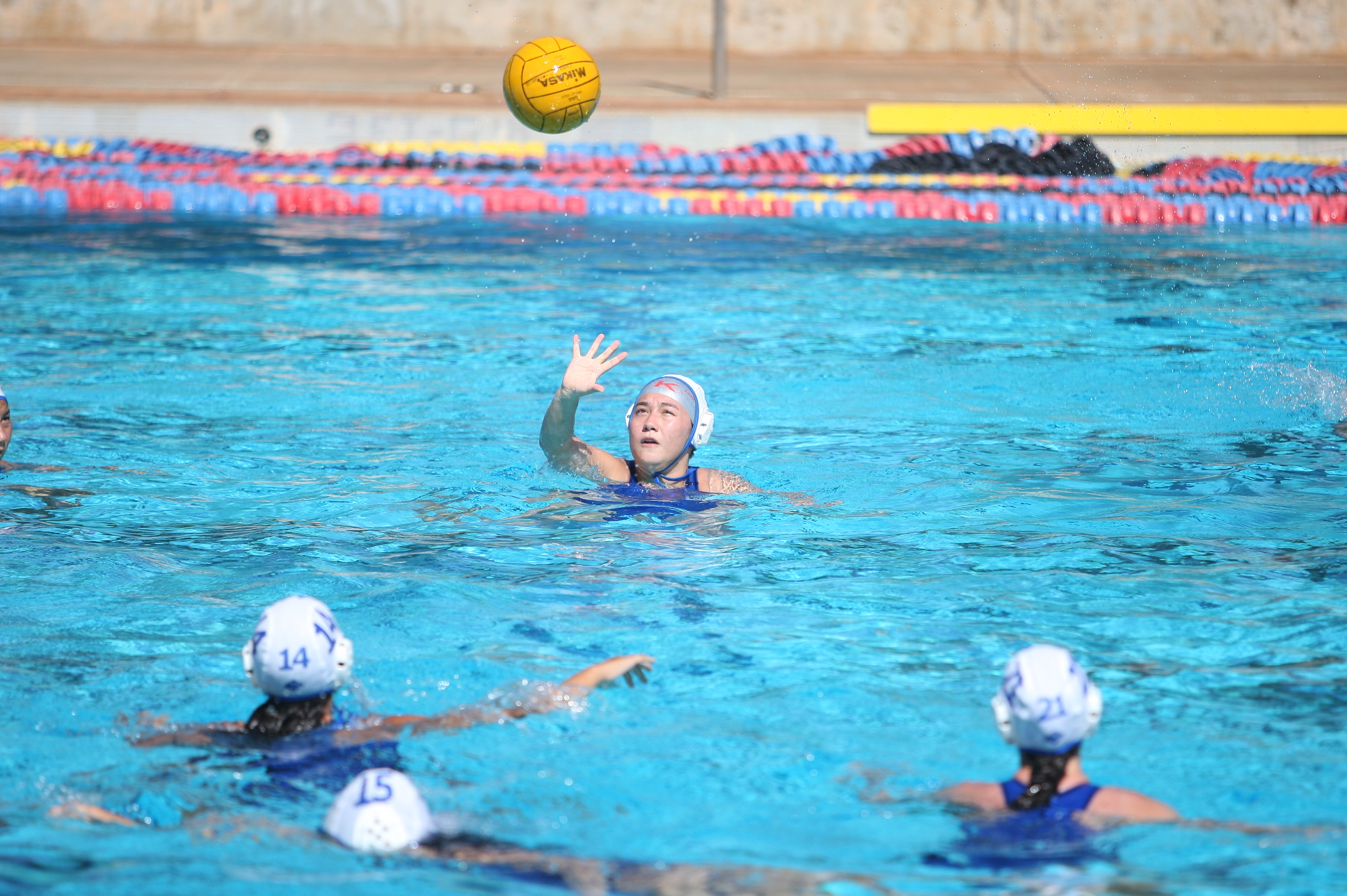 ---

4-3-17 Golf @ Barber's Point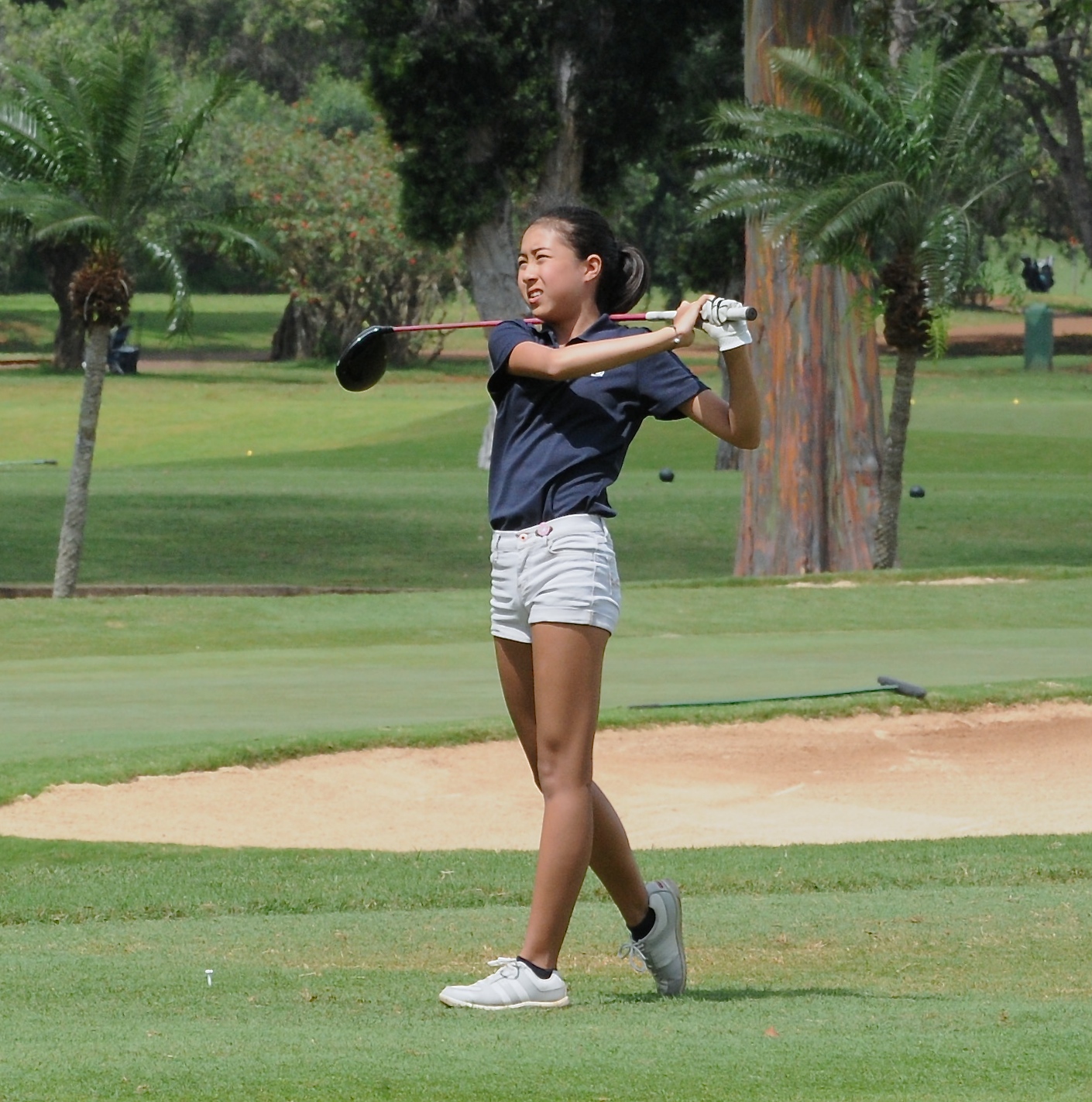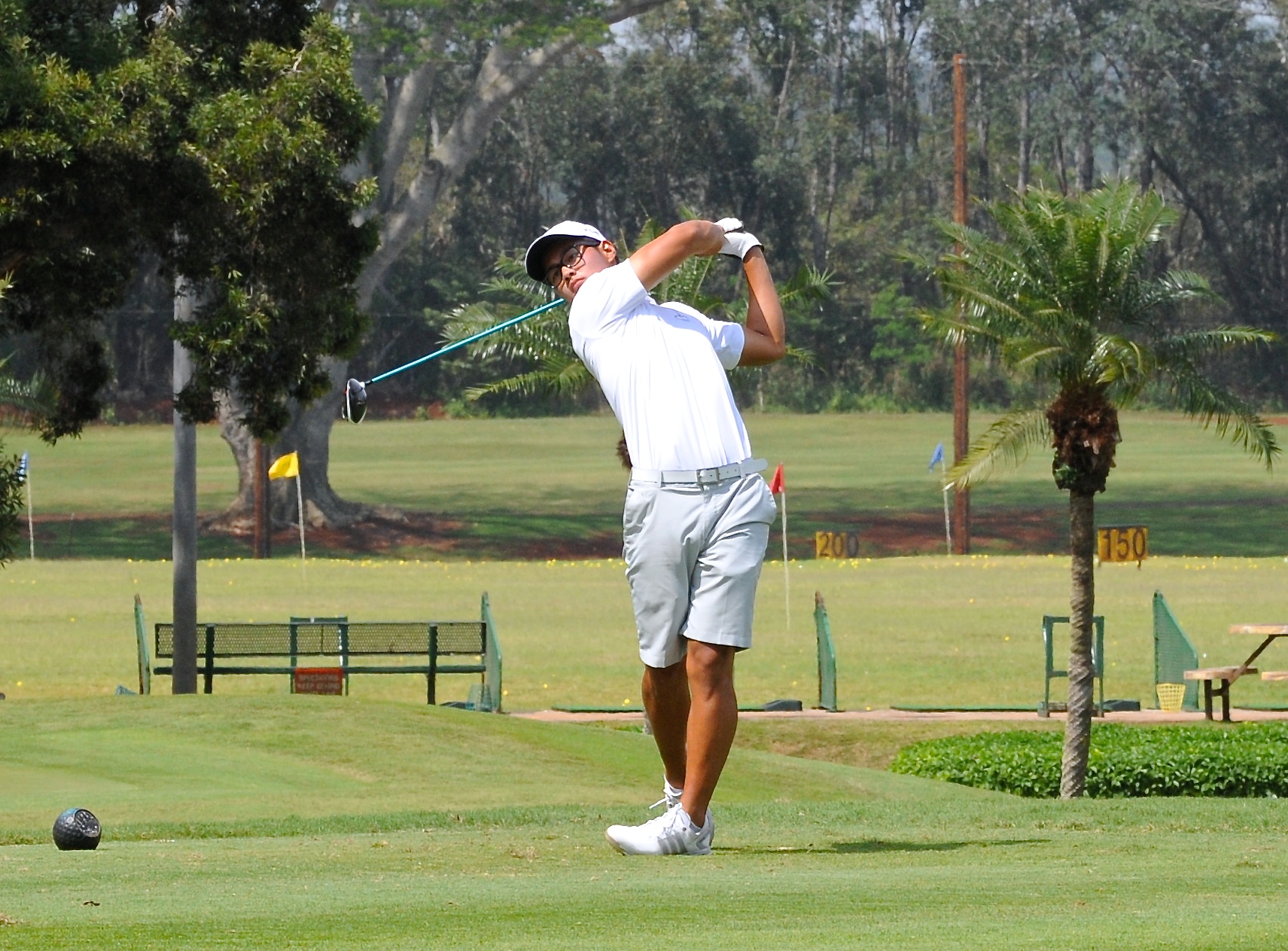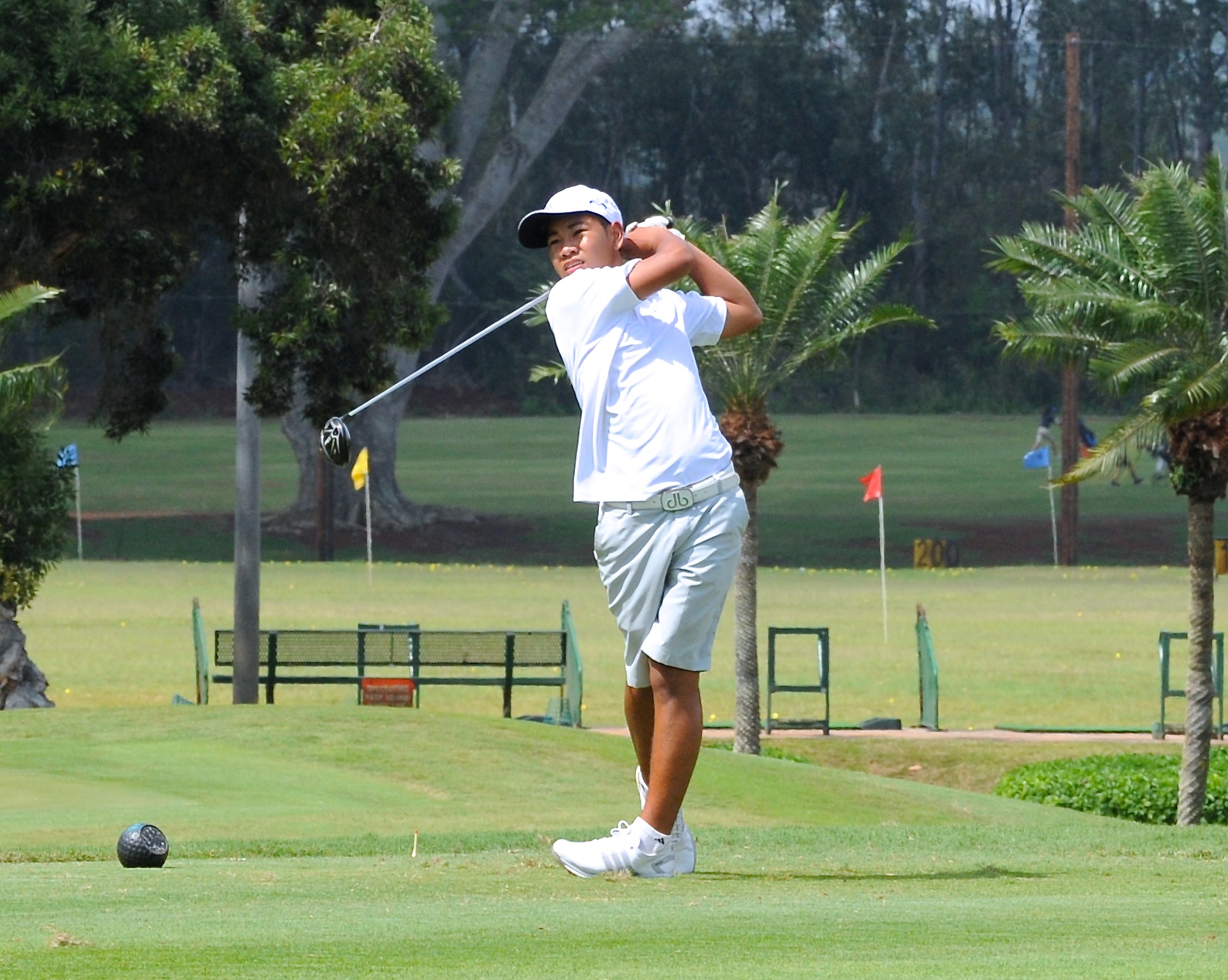 ---

4-1-17 Judo @ Kaiser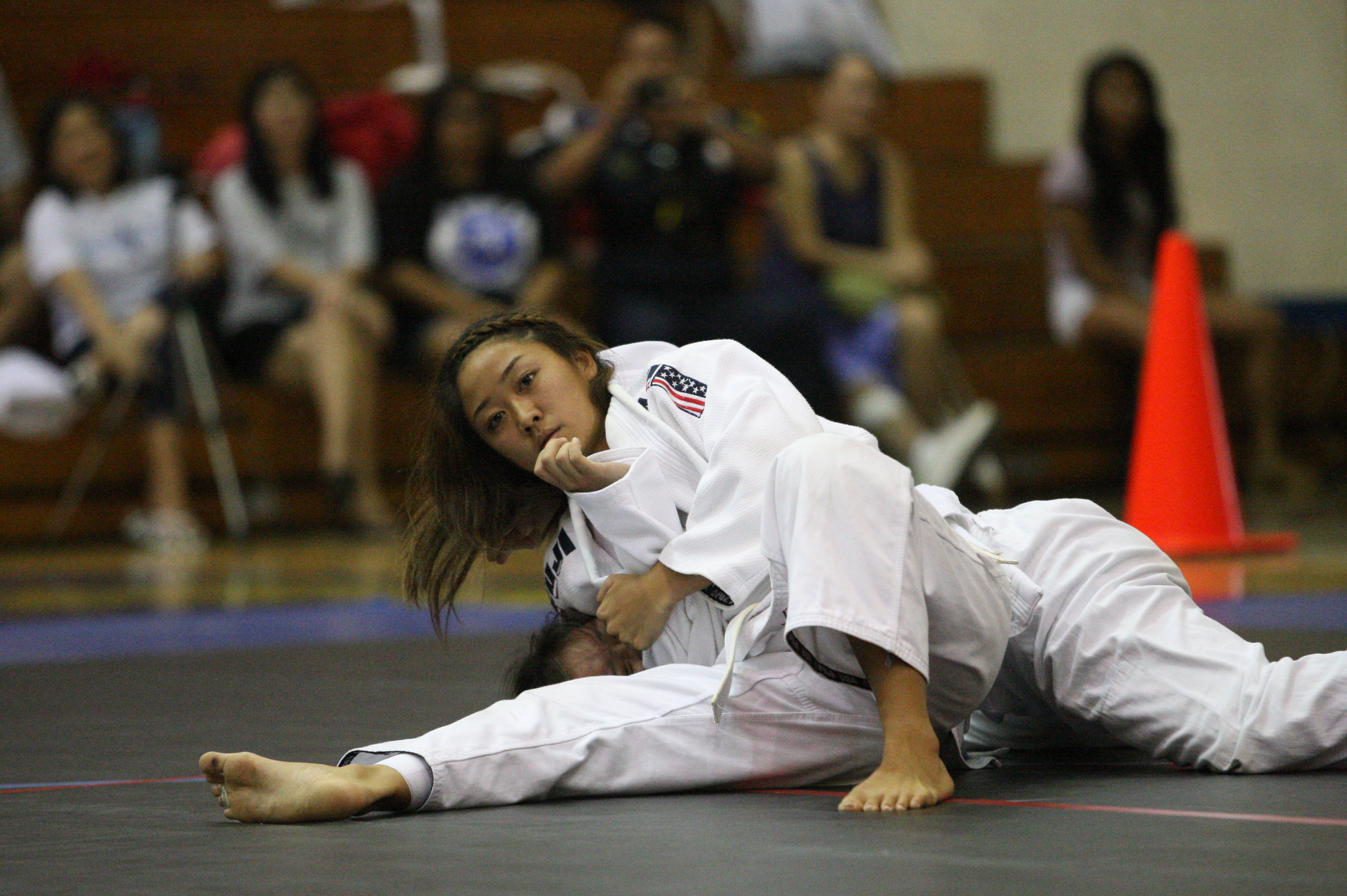 ---

4-1-17 Softball vs Roosevelt @ CORP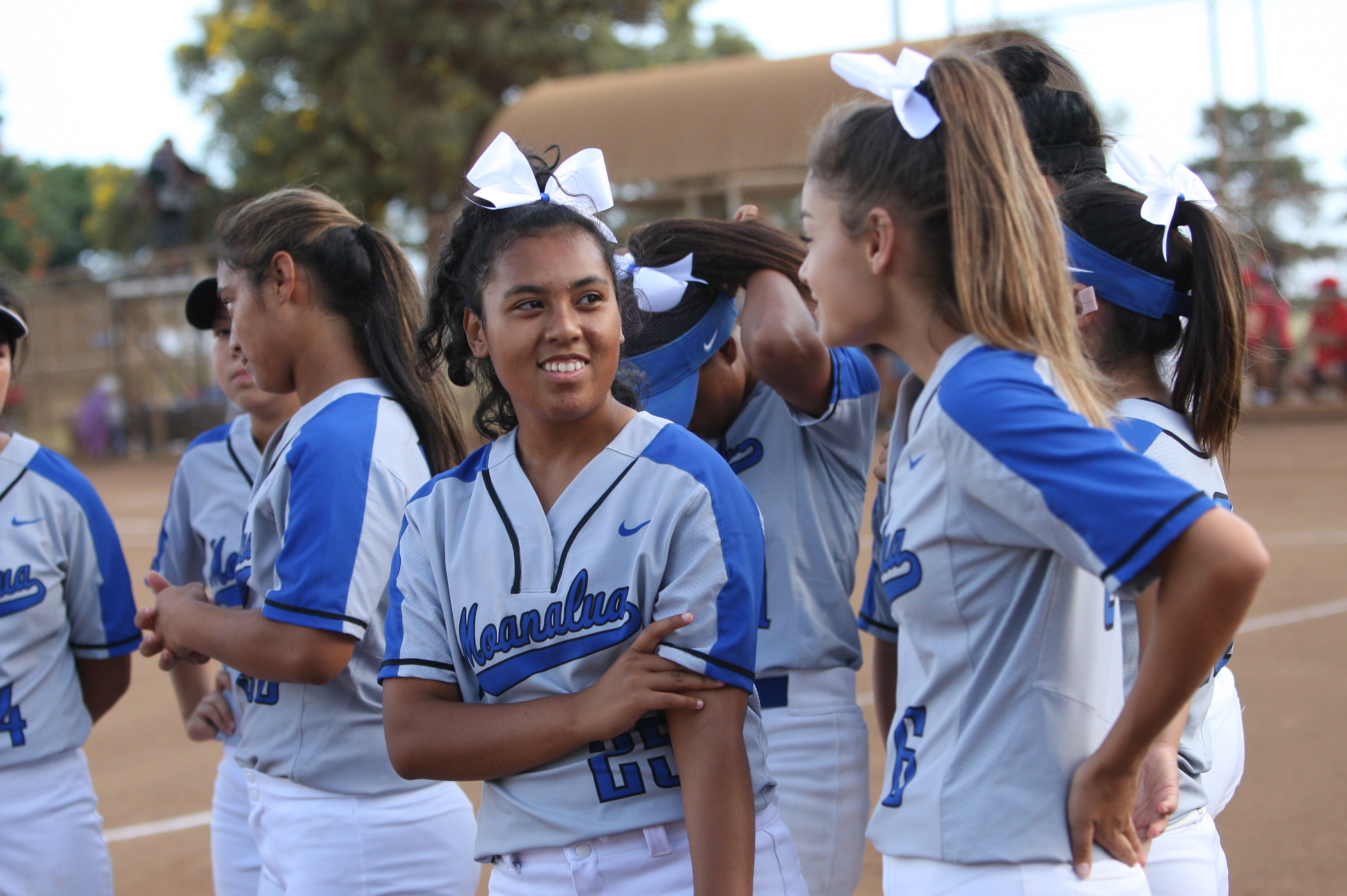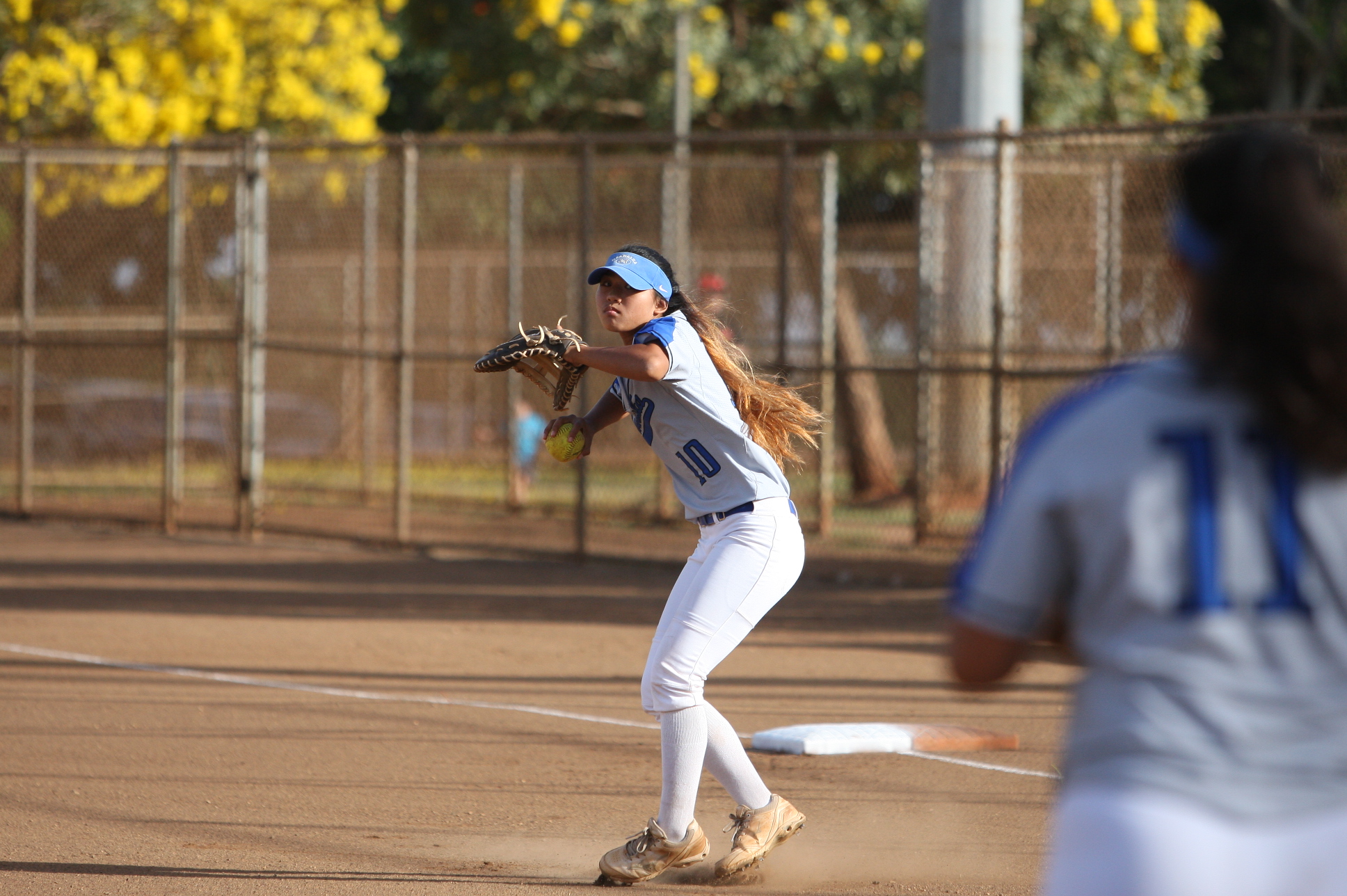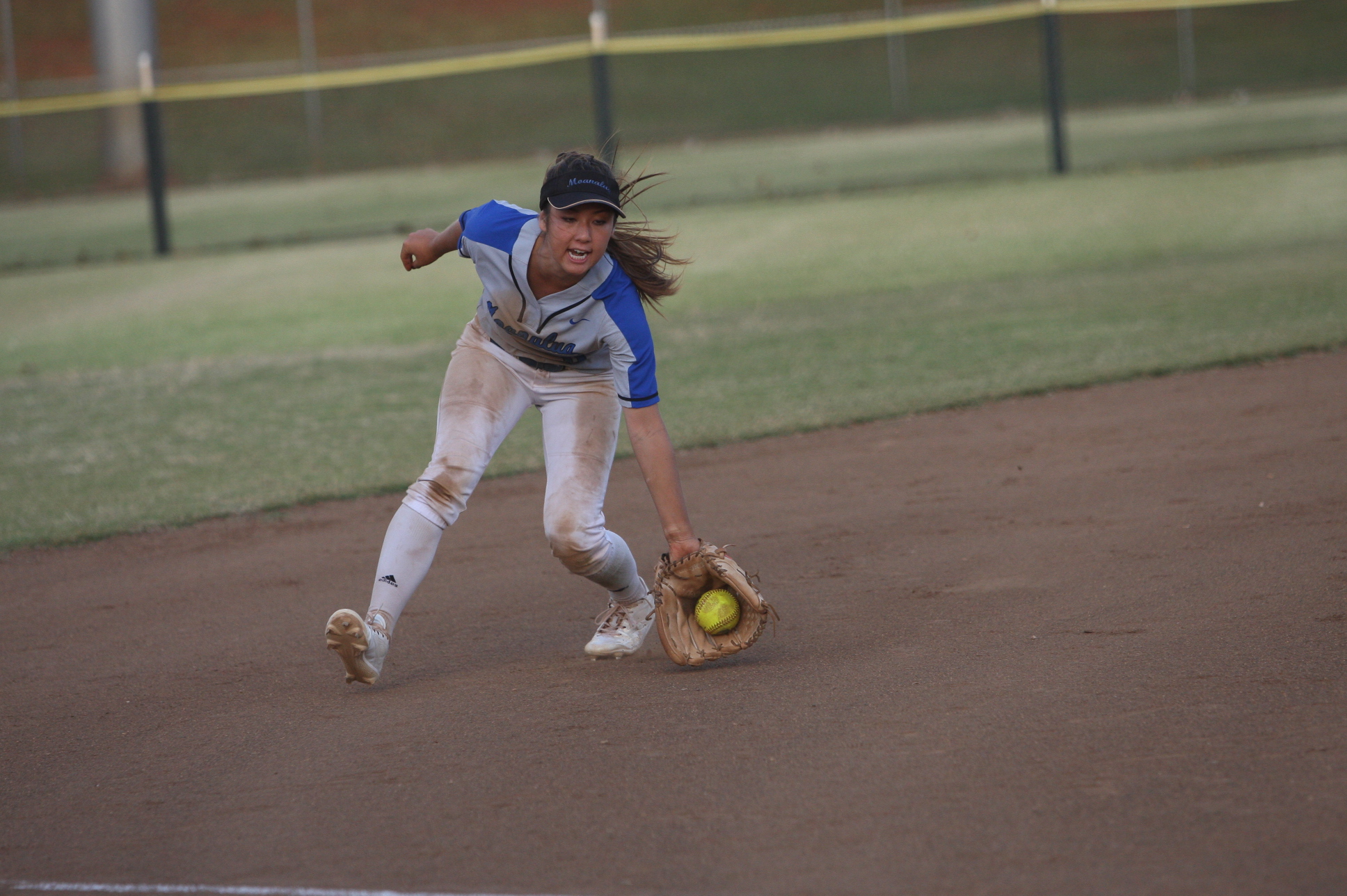 ---

3-4-17 Tennis vs Kahuku

---

MOANALUA HIGH SCHOOL 2016-17 ATHLETIC DEPARTMENT AWARDS
				
FALL SPORTS			
SPORT/TEAM		Most Outstanding	Most Inspirational	Scholar-Athlete
Air Rifle Boys 		Justin Enoki 		Cole Fukumitsu		Ian Lung
			Ian Lung		
Air Rifle Girls		Queenique Dinh		Sylvia Lee		Queenique Dinh
Bowling Boys 		Mathis Yamamoto		Randy Tabura		Ryne Oshiro
Bowling Girls 		Tyra Sanchez		Emiley Hadano		Kacie Yamamoto
Cheerleading		Kamalani Newman 	Mariah Tanner		Angelica Mendoza
			Anuhea Keene		
Cross Country Boys	Kilika Grace-Gandeza	Ethan Butay		Levi Huillet
			Peyton Yamamoto	
Cross Country Girls	Carly Dailey		Dallas Inouye		Haley Kunimura
Football		Nevin "Alaka'i" Yuen	Huaka'i Self		Idris Thomas II
			Ryan Ramones		
Soft Tennis Boys 	Justin Li		Justin Li		Tyler Kamei
Soft Tennis Girls 	Shirfei Tay		Jillian Ota		Carol Lu
			Claire Sugawa		
Volleyball Girls 	Ke'ila Williams		Emree Sato		Aya Anderson
			Emily Dulaney		
WINTER SPORTS			
SPORT/TEAM		Most Outstanding	Most Inspirational	Scholar-Athlete
Basketball Boys 	RJ Dominguez		Isaiah Jackson		Blayze Simon
Basketball Girls 	Delylah Sanerivi	Jillian Ota		Kelcie Leong
			Lei-Helani Talaro		
Paddling Boys 		Braydan Aglia		Kaimana Sheldon		Kristofer Manabe
Paddling Girls 		K. Bingo		Lashae Patigayon	Sterling Pokipala
Soccer Boys 		Zechariah Kaneshiro	Liam Goetz		Evan Nunes
Soccer Girls 		Kelci Sumida		Rachel Elizares		Tarynn Sales
Swimming Boys 		Christopher Berg	Devinn Chung		Nicholas Van
Swimming Girls 		Reyna Iwamoto		Emma McRae		Charlotte Richter
Wrestling Boys 		Damien Agao-Casabar	Nicolas Diaz		Zacharie Sadie
			Logan Garcia		
Wrestling Girls 	Khaitlin Bernaldez 	Alexis Tupuola		Khaitlin Bernaldez
			Kailie Antolin
SPRING SPORTS			
SPORT/TEAM	Most Outstanding	Most Inspirational	Scholar-Athlete
Baseball	Ryne Oshiro		Kaz Tachino		Tyler Nakata
		Cody Isa		
Golf Boys 	Jun Ho Won		Jordan Chung		Ray Kim
Golf Girls 	Tagiralani Luafalealo	Amy Giang		Spencer Sakuma
Judo Boys 	Noah Wusstig		Chase Wusstig		Andrew Adiniwin
Judo Girls 	Gabrielle Perez		Faith-Joy Okubo		Diamonique Inouye
Softball	Shanelle Lum		Kylie Kawelo		Genice Gabriel
Tennis Boys 	Micah Kim		Darren Yamane		Jaythan Hew
Tennis Girls 	Sydney Chun		Bailee Kawamura		Ashley Takenami
Track Boys 	Owen Bieger		Idris Thomas		Jason Hyde
Track Girls 	Carly Dailey		Dallas Inouye		Dallas Inouye
Volleyball Boys Kanalu DeMello		Zackary Miyamoto	Zackary Miyamoto
		Zackary Miyamoto		
Water Polo	Charlotte Richter	Camryn Tabiolo		Emma McRae
			
DEPARTMENT AWARDS			
MoHS Male Most Inspirational Athlete		Damien Agao-Casabar	
MoHS Female Most Inspirational Athlete		Tyra Sanchez	
MoHS Male Scholar Athlete			Zackary Miyamoto	
MoHS Female Scholar Athlete			Queenique Dinh	
MoHS Male Most Outstanding Athlete		Isaiah Jackson	
MoHS Female Most Outstanding Athlete		Anuhea Keene	
MoHS Hall of Fame	Boys Air Rifle Team	Cheerleading Team	
			Tyra Sanchez		Antonio Ruiz
			Jun Ho Won		Khaitlin Bernaldez
			Anuhea Keene		Isaiah Jackson
			Justin Enoki		Ryan Ramones
			RJ Dominguez	
			
TRUE Character Award (Teamwork, Resilience, Unselfishness, Exemplary)			
Zackary Miyamoto	Kaz Tachino	Jillian Ota	Tarynn Sales
			


Scholarship/Monetary Awards
			
Oceanic Scholarships			
Anuhea Keene	Isaiah Jackson		
			
Booster Club Scholarships			
Ryne Oshiro	Emree Sato		
RJ Dominguez	Anthony Wolfe		
Tyra Sanchez			
			
Zach Manago Memorial Scholarship			
Nevin "Alaka'i" Yuen			
			
Roy Ito Memorial Scholarship			
Richard Adiniwin Wrestling/Judo						
						
Athletic Training Student Service Award			
Sierra Cadelina			
			
Athletic Directors Impact Player Award			
Nevin "Alaka'i" Yuen	Ryan Ramones	RJ Dominguez	
			
Athletic Resiliency Award			
Kanalukualoloaepaei'aekai DeMello			
			
Grandma Morikawa Award			
Shanelle Lum			

	

---
For Previous Season Pictures: HERE
Alan Kang Photography HERE
Peter Caldwell Photos HERE